Drive loyalty through great customer experiences with mParticle and SessionM
With the new SessionM integration, mParticle customers can supercharge their loyalty programs with high-quality first-party customer data, and use insights gained from their loyalty program to increase ad spend efficiency and find new high-value customers.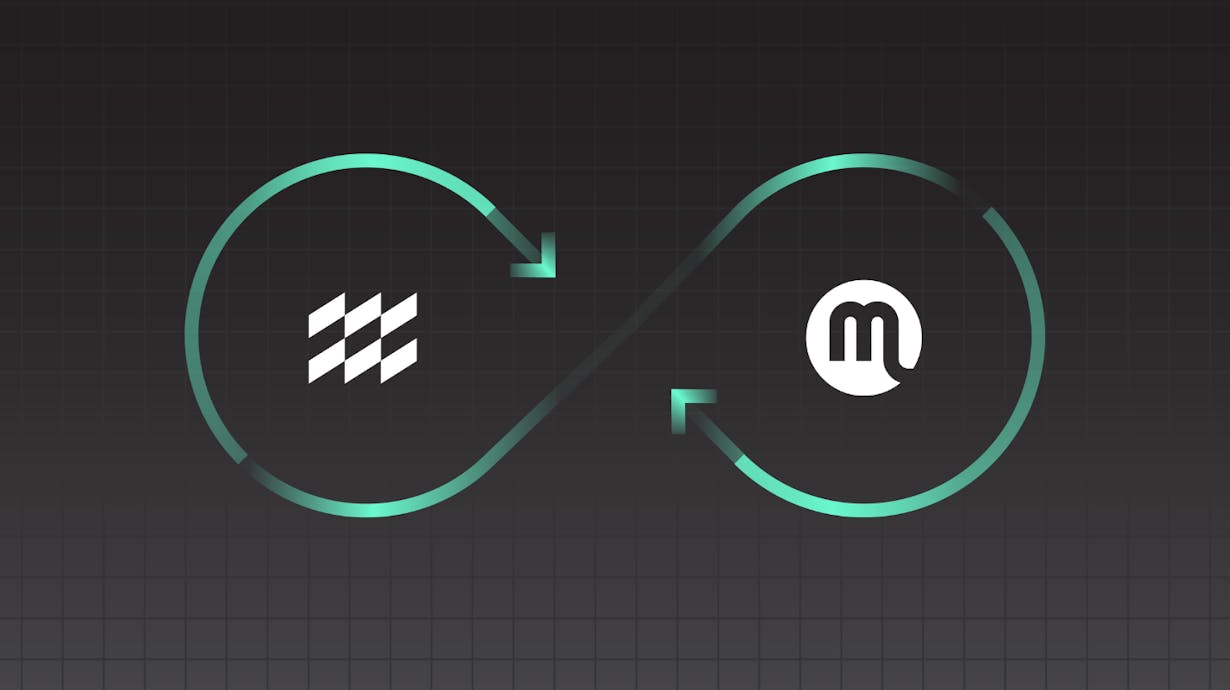 While marketing strategies often focus heavily on customer acquisition, retention of existing customers is just as important. Acquiring a new customer might require 5x the marketing spend of retaining an existing one, and your most loyal customers can spend 3x as much as your average customer.
A great loyalty program is a key strategy for increasing retention and maximizing lifetime value for ecommerce and QSR brands. Customer engagement and loyalty platforms, like SessionM make it easy to create quality loyalty platforms, especially when paired with a Customer Data Platform, like mParticle.
mParticle collects event and user attribute data as customers interact with your brand, across all touchpoints, including your apps, web properties and point-of-sale systems. This data can be used to create segments for engagement through SessionM. SessionM also makes customer loyalty information available in mParticle, powering global suppression audiences to increase marketing spend efficiency, and lookalike audiences to find new high-value customers.
Through the latest mParticle integration with SessionM marketers can turbocharge their loyalty program with just a few clicks.
With this integration in place, marketers can easily benefit from the following use cases:
Acquire new high value customers
SessionM sends mParticle data on high value loyalty customers. mParticle enriches this data with additional user information, allowing you to build segments of high value customers, which can be synced with marketing platforms like Facebook and Amazon to seed lookalike audiences.
Orchestrate campaigns across direct messaging and digital channels
mParticle and SessionM share user data, allowing you to target the same segments of users with email and push messaging - via SessionM - and digital advertising - via mParticle's suite of real-time Audience integrations.
Reactivate lapsed loyalty program members
SessionM tracks loyalty members with no recent purchasers. This information is synced to mParticle and can be used to drive cross-platform retargeting campaigns.
Suppress advertising to recent purchasers
SessionM forwards data on purchasers to mParticle. This data can be used to build a global suppression audience in mParticle to exclude recent purchasers from ad campaigns, reducing wasted spend.
Capture real-time user behavioral data from mobile devices, web properties and backend systems with mParticle and forward to Session M in real time.
Sync user segments and user attributes from mParticle to SessionM in real time. 
Feed loyalty profile insights and user tags from SessionM to mParticle.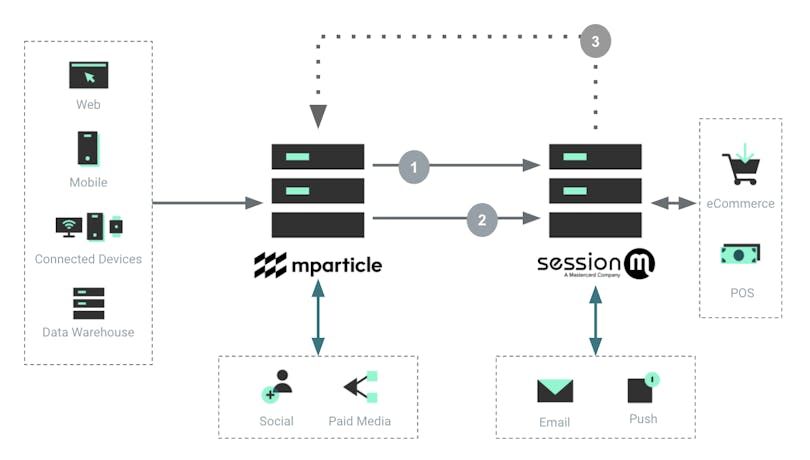 Enable theSessionM integrations in the mParticle Directory.
Follow the instructions in the Event integration docs to begin forwarding event data and user attributes to SessionM.
Follow the instructions in the Feed integration docs to begin receiving syncing user tag information from SessionM with your user profiles in mParticle.
Interested in learning more? Schedule a demo of the integration today!
Author
Kale Bogdanovs
Product Marketing Manager, mParticle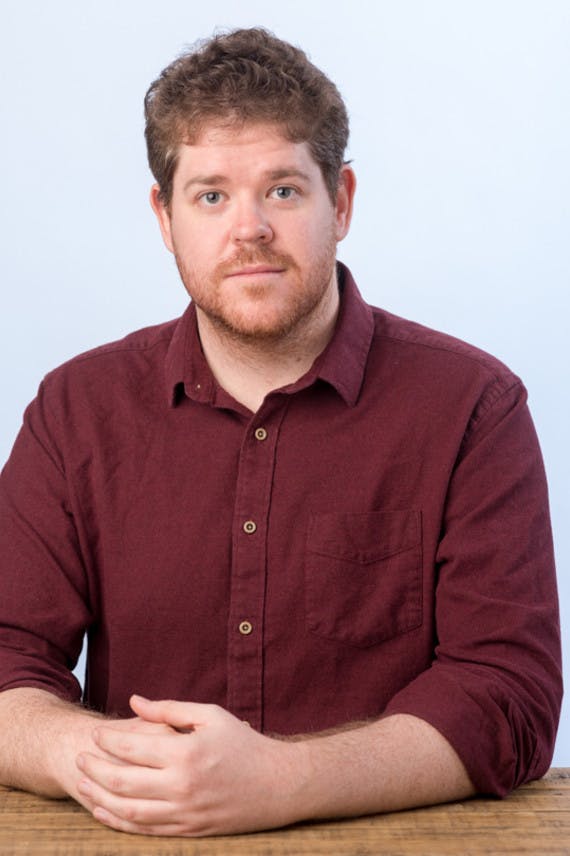 Get started with mParticle today
Connect with an mParticle expert to discuss how to integrate and orchestrate customer data the right way for your business.
Request a demo
Startups can now receive up to one year of complimentary access to mParticle. Learn more