Combine the power of mParticle and LiveRamp to deliver world-class customer experiences at an unprecedented scale
mParticle customers can now leverage LiveRamp's industry-leading Identity graph and exponentially expand their reach to deliver exceptional customer experiences virtually anywhere. Now in early access.
mParticle already helps marketing teams ingest first-party customer data from any source or system, to automatically assemble a single customer view, and coordinate real-time data syncs across hundreds of leading marketing, analytics, and data warehousing APIs. LiveRamp gives organizational teams access to the industry's largest deterministic identity graph, while also providing integrations with the top platforms in the digital ecosystem.
Today, we're excited to announce the release of mParticle's LiveRamp for Targeting premium offering, currently in early access. This premium feature gives mParticle customers the ability to build audience segments with customer profiles in mParticle that are then augmented with anonymous device IDs, cookie IDs, and other online customer IDs from publishers, platforms, and data providers in LiveRamp.
Exceptional customer experience at scale
This joint offering creates the largest integration network in the industry by extending mParticle's 275+ event and audience integrations to now include 550+ LiveRamp-powered integrations—including Sizmek, MediaMath, Flashtalking, and Google Marketing platform, among others—for measurement, media delivery, and search use cases while being privacy-conscious and keeping customer data safe at all times.
"We want to provide our customers with the best data and identity foundation that helps them drive unprecedented marketing performance at scale. Our partnership with LiveRamp will help our customers leverage LiveRamp's industry-leading Identity graph and exponentially expand their reach to deliver exceptional customer experiences anywhere their consumers are." - Todd Schoenherr, Head of Identity at mParticle.
"LiveRamp is the trusted platform that makes customer data more accessible and meaningful. Our partnership with mParticle, the leading Customer Data Platform available in the market, will allow marketers to build a consistent view of their consumers across all digital touchpoints and deliver more relevant and personalized experiences." - Ali Francolla, Managing Director, Marketing Technology Platforms at LiveRamp.
LiveRamp for Targeting will provide our joint customers with exceptional benefits, namely the ability to:
Increase addressable audience
Combine first-party identifiers captured in mParticle with LiveRamp's Identity Graph, the largest deterministic graph on the open Internet, with more than 240 million consumers.
Reach consumers wherever they are
Manage LiveRamp-powered integrations directly from within mParticle to build engagement with consumers on all the channels they frequent.
Deliver exceptional customer experience
Combine user identifiers in mParticle with anonymous device IDs, cookie IDs, and other online customer IDs from publishers, platforms, or data providers allowing marketers to measure the success of their campaigns by having a consistent view of the user in anonymous spaces.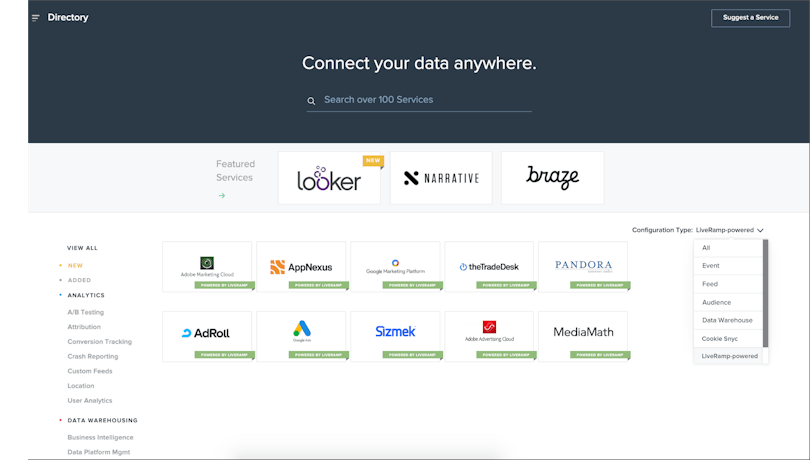 mParticle's partnership with LiveRamp
Our joint partnership wants to provide our customers with the best-in-class data and identity foundation available in the market that enables marketing teams to execute person-based strategies that drive exceptional results. LiveRamp for Targeting is just the beginning of the strategic partnership between mParticle and LiveRamp.  
The next phase of the partnership will further integrate the two platforms to enable marketers to better measure marketing effectiveness, provide personalization for anonymous users, and seamlessly leverage data from the LiveRamp Data Store to enrich mParticle-managed profiles.
Join the Early Access Program
Interested in participating? Existing customers can contact their mParticle CSM to learn more about this early access program. Prospective customers can get in touch with us here.
LiveRamp provides the identity platform leveraged by enterprise marketers and their partners to deliver innovative products and exceptional experiences. The LiveRamp platform connects people, data, and devices across the digital and physical world, powering the people-based marketing revolution and allowing consumers to safely connect with the brands and products they love. To learn more, visit www.liveramp.com.
Author
Craig Kelly
Head of Product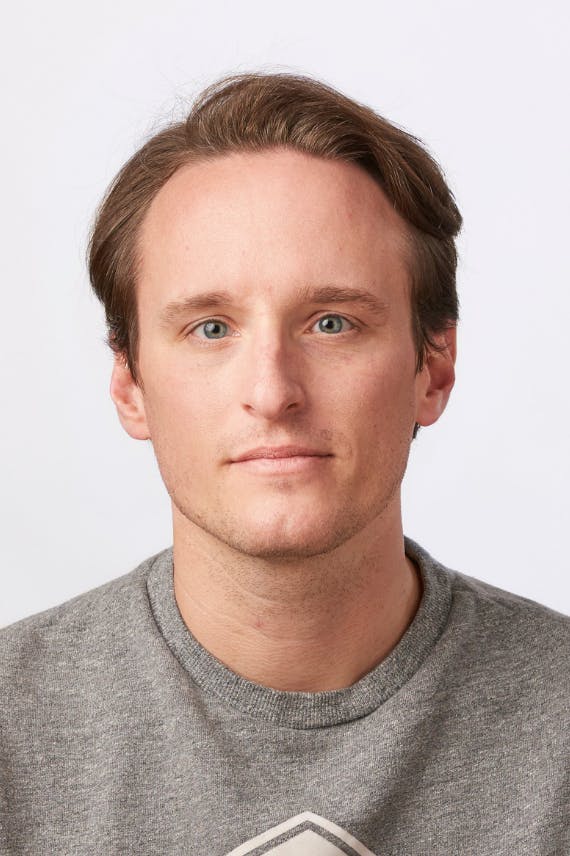 Get started with mParticle today
Connect with an mParticle expert to discuss how to integrate and orchestrate customer data the right way for your business.
Request a demo
Startups can now receive up to one year of complimentary access to mParticle. Learn more