Between two firms: Featuring Hull and mParticle, moderated by the CDP Institute
If you've ever wondered about CDPs and the role they play in both B2B and B2C industries, now is your chance to hear it straight from the source! Join Michael Katz (CEO and Co-founder of mParticle), Romain Dardour (CEO and Co-founder of Hull), and David Raab (Founder of the CDP Institute) on 8 July at 11:30am PT/ 2:30pm ET/ 7:30pm BST for a chat between two of the leading CDP firms.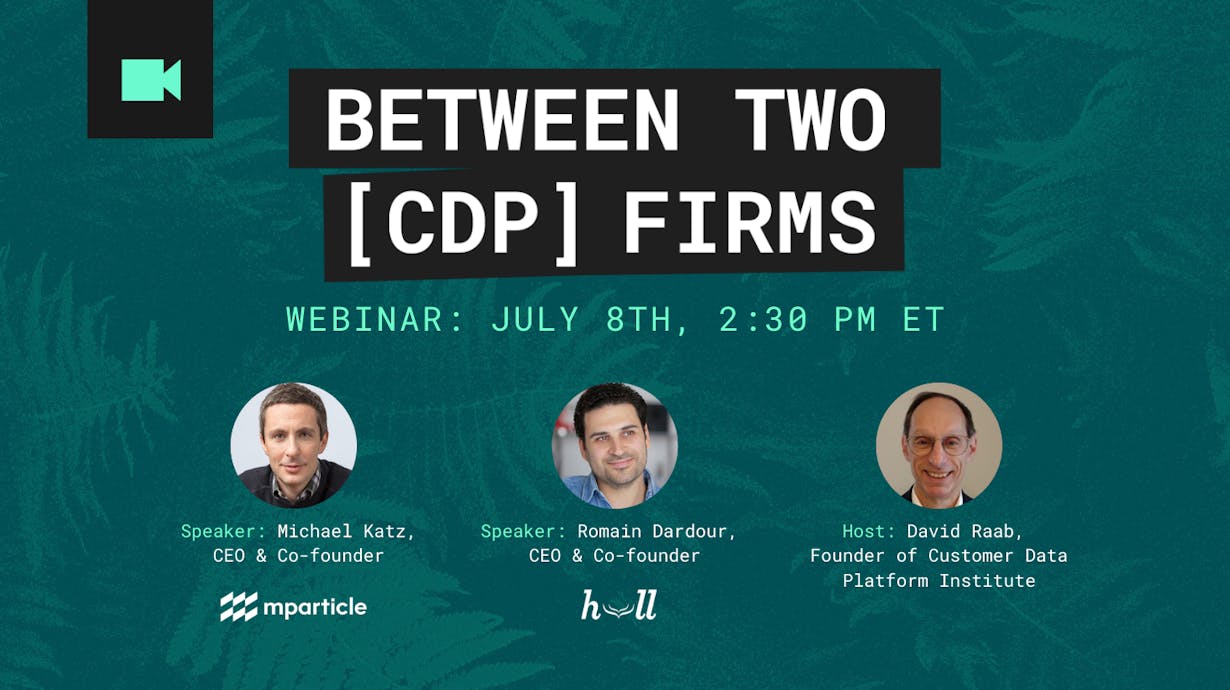 What's the state of CDPs in 2020? As we enter the fifth year of the CDP's rise, the technology category is still attracting attention as well as questions.

In this 30-minute virtual "fireside chat", Michael Katz (CEO and Co-founder, mParticle) and Romain Dardour (CEO and Co-founder, Hull) sit down with CDP evangelist and founder of the CDP Institute, David Raab, in a candid conversation aimed to:
Clear the air around CDP confusion
Address the buyer's burning questions
Talk about common pitfalls after purchase (and how to avoid them)
Discuss the future outlook of CDPs within the broader martech industry
For the final 15 minutes, David will open up the floor to questions from the audience. Be sure to tune in!
Get started with mParticle today
Connect with an mParticle expert to discuss how to integrate and orchestrate customer data the right way for your business.
Request a demo
Startups can now receive up to one year of complimentary access to mParticle. Learn more