Growth Marketers
Drive growth, faster
Accelerate growth and monetization by improving data quality, centralizing segmentation, and simplifying data connections across all of your channels in real time.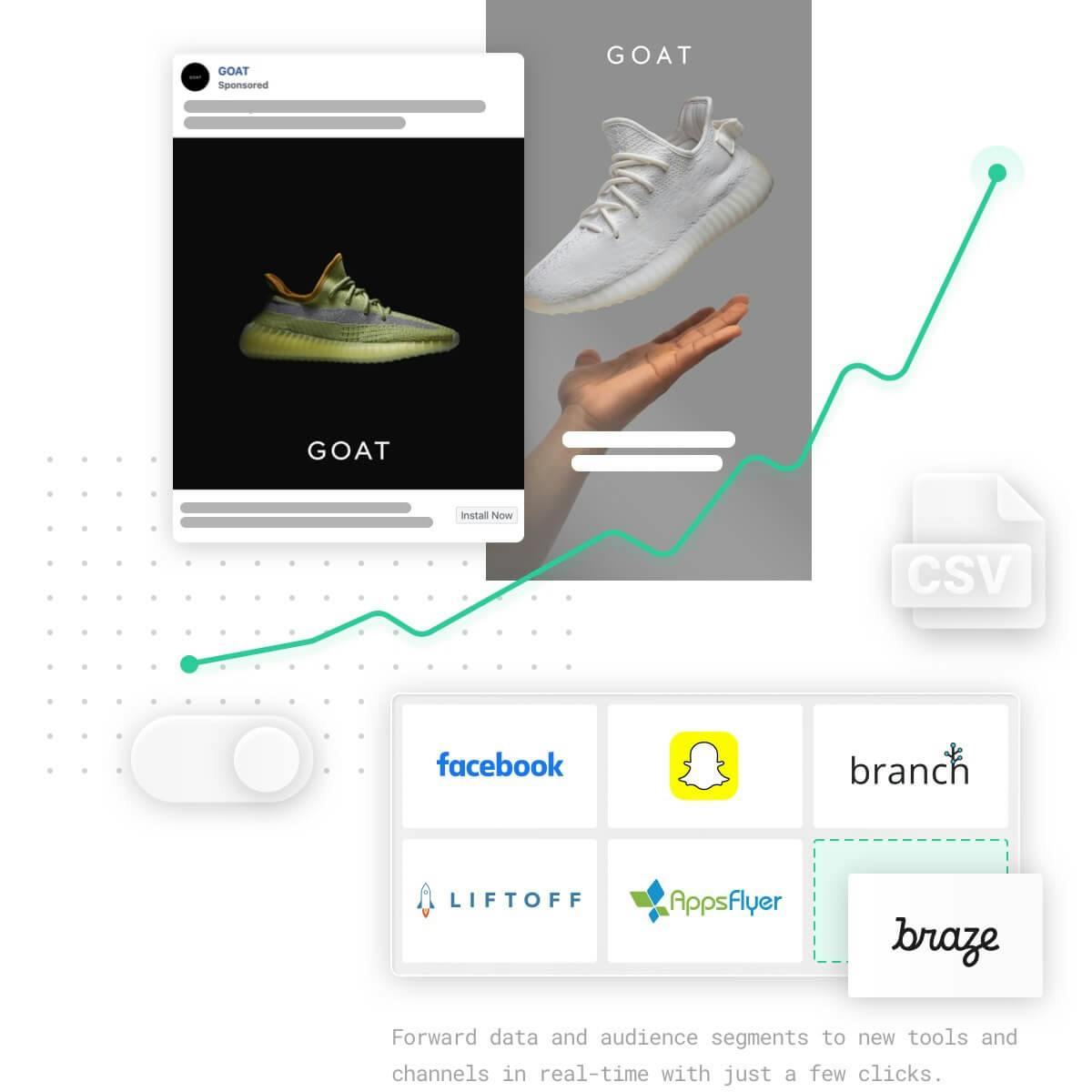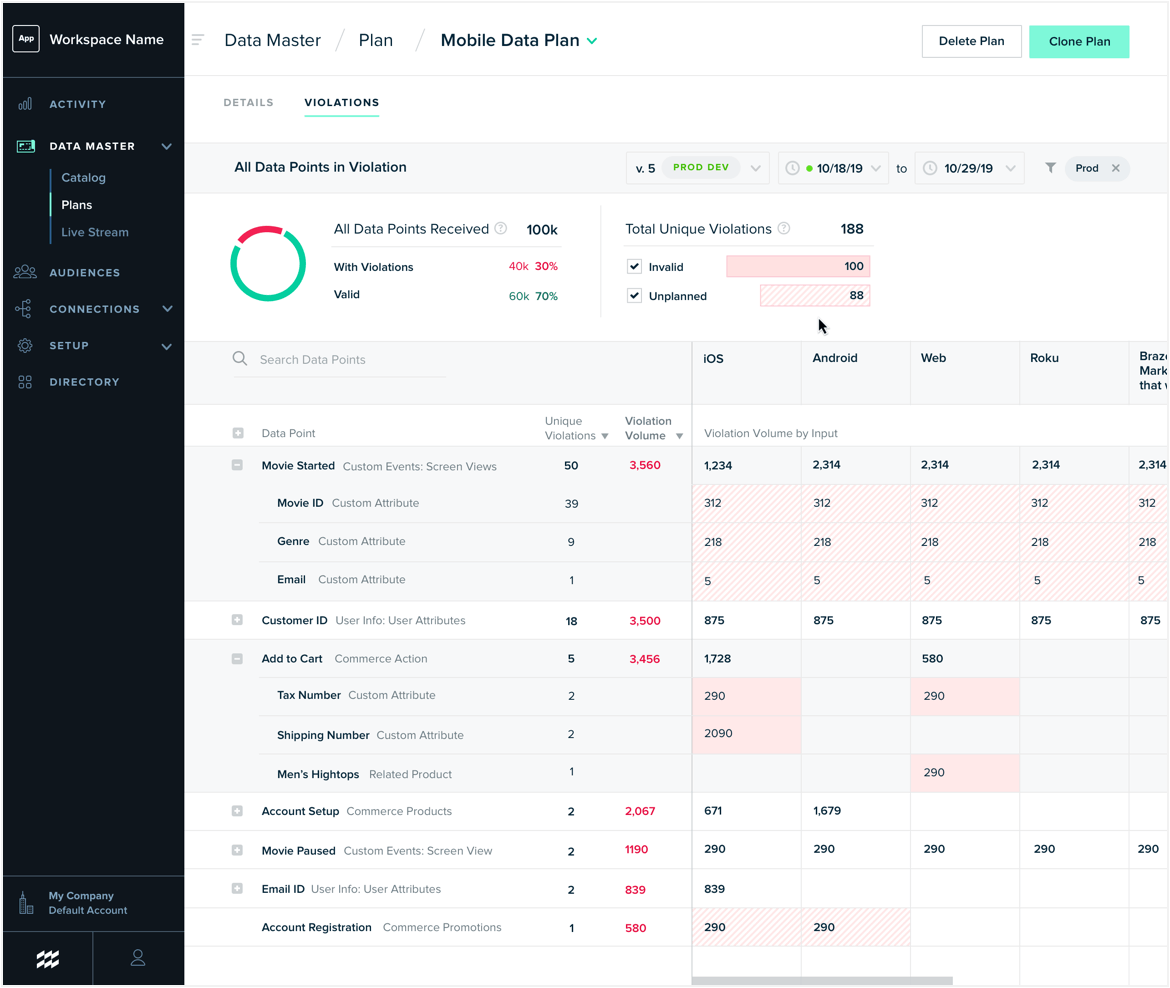 Access quality data
Easily create data plans and validate incoming data against them to ensure data accuracy and consistency throughout your downstream systems.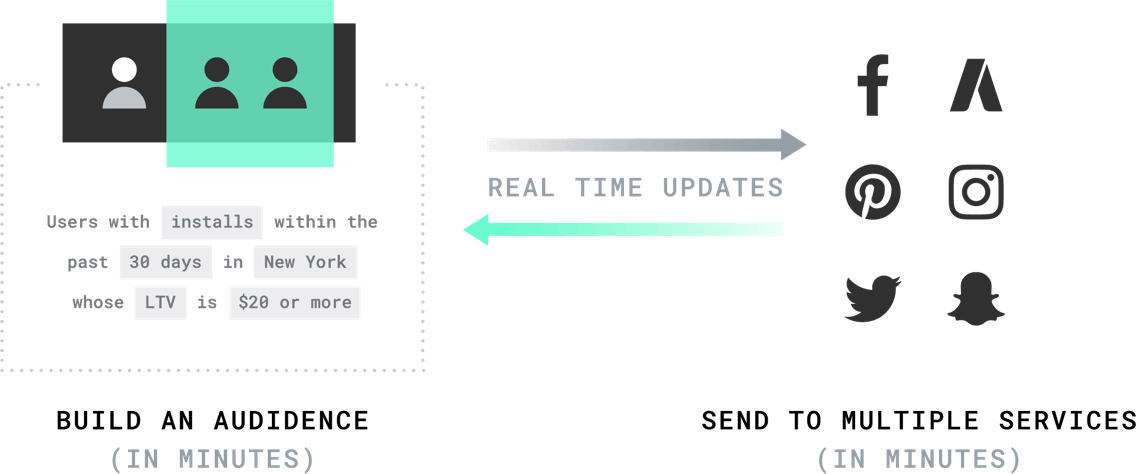 Centralize audience segmentation
Create and activate granular, dynamic audiences across 75+ audience destinations in real time. Define segments once and send them wherever you need them—no more manual querying, updating, and uploading.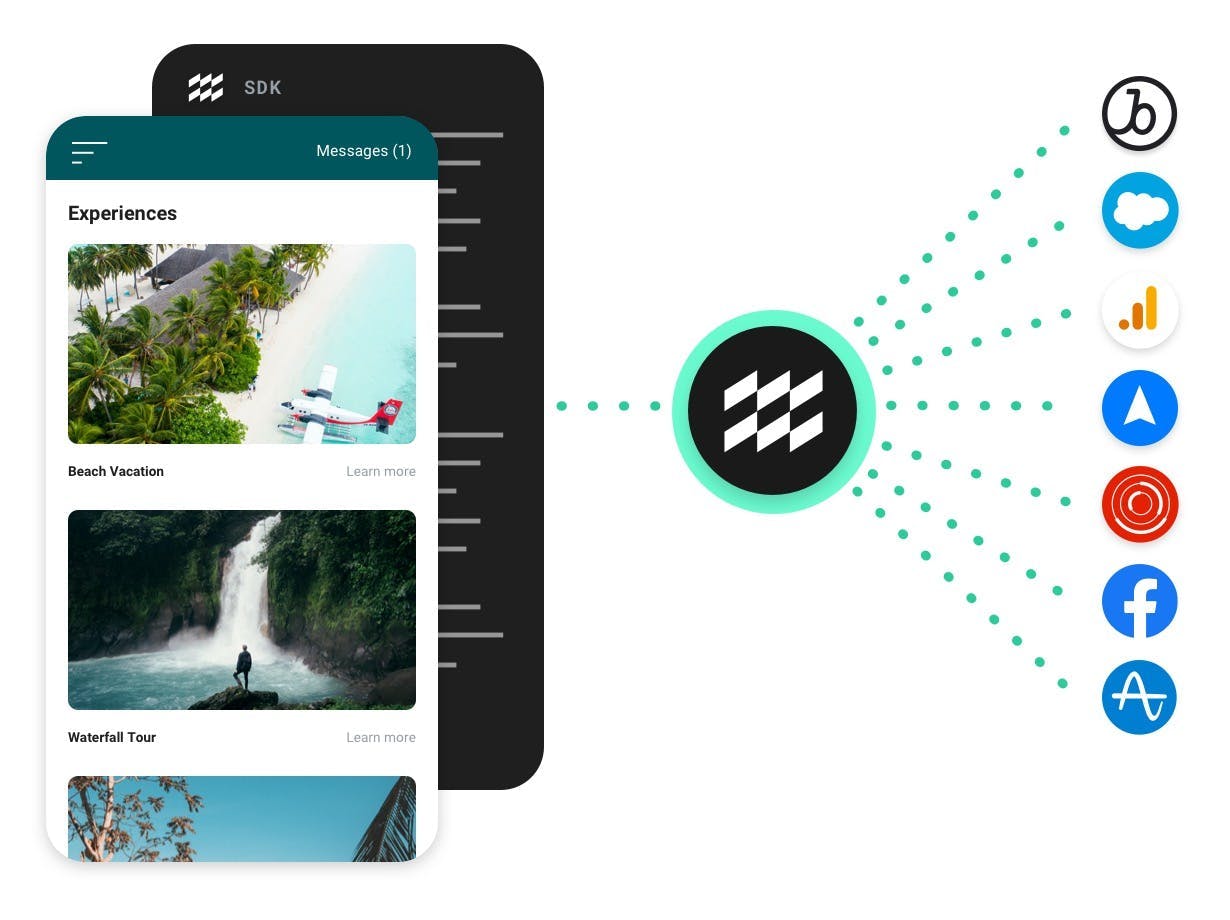 Activate tools instantly
Connect high-quality customer data to any of our 300+ enterprise-grade integrations instantly, eliminating vendor SDK implementation and maintenance requirements. Control the flow of data with granular filtering to test new tools, solve for privacy regulations, and control costs.
Audience extension with Liveramp
Extend mParticle's 275+ event and audience integrations to now include 550+ LiveRamp-powered integrations with leading measurement and media partners.
Explore our Customer Data Platform
Get started with mParticle today
Connect with an mParticle expert to discuss how to integrate and orchestrate customer data the right way for your business.
Request a demo
Startups can now receive up to one year of complimentary access to mParticle. Learn more