Announcing our Looker integration
We're excited to announce that our integration with Looker is now live!
Looker is a BI platform with a mission to bring better insights and data-driven decisions to every level of an enterprise. Looker's revolutionary modeling language, LookML, enables you to implement your business logic and data transformation procedures in a flexible and reusable way. Looker's integration with Github also makes it extremely easy to manage your BI projects.
You can now set up your dedicated Redshift cluster through mParticle, connect your Looker account to it, and start analyzing your app data and get insights. mParticle has worked with Looker to build a set of dashboards that provide insights to various aspects of your app, including common app activities, eCommerce, audience segments effectiveness, and app version monitoring.
App Activity Dashboard

. This dashboard gives you an overview of most common app activities, including active user count, new user count, session count, average session length, revenue data, custom funnel analytics, and user retention analysis.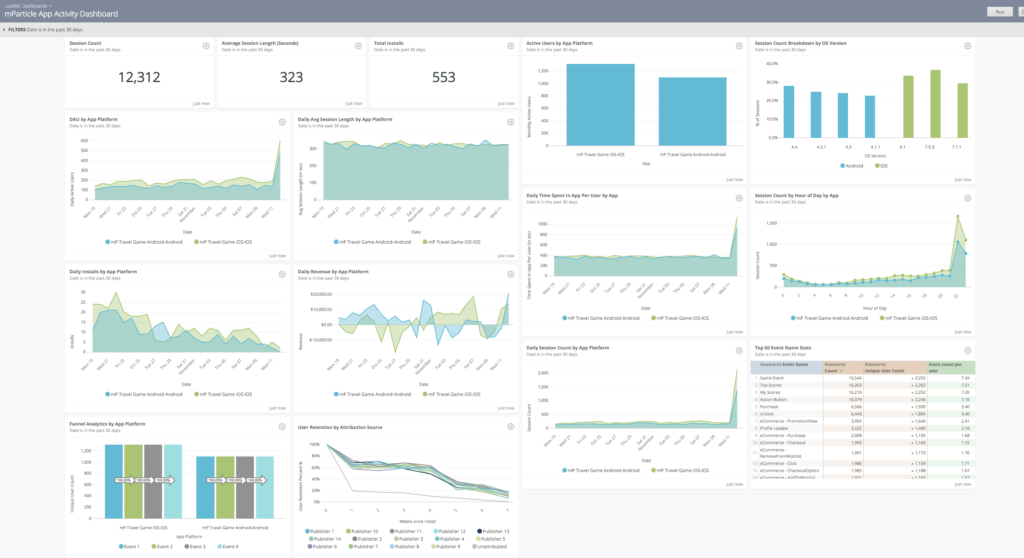 Audience Dashboard

. This dashboard reports how effective an given audience is, comparing users in the audience to other app users. When looking at this dashboard, please make sure you provide a valid audience ID wrapped in quotes in the audience membership filter, e.g., "1234". You can get the audience ID from mParticle UI.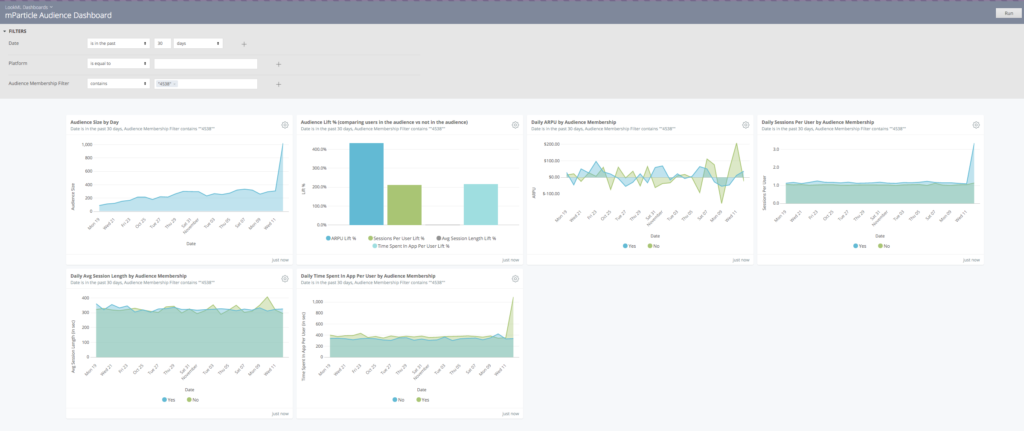 eCommerce Dashboard

. This dashboard offers insights on revenue generated from your apps, e.g., which user acquisition channels gives you the most valuable users, how does total revenue and average revenue per user change over time, how do users' purchase behaviors change over the course of a day, and where do users drop off in the purchase funnel.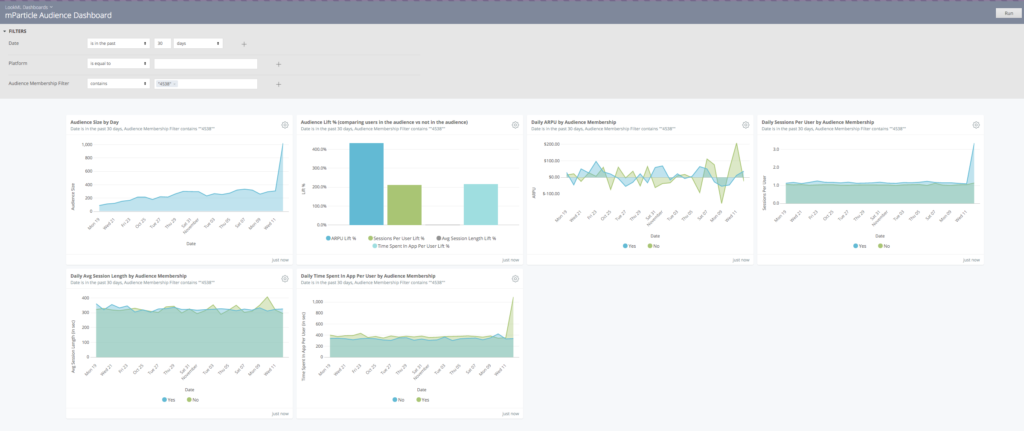 App Version Dashboard

. This dashboard tells you how much a new app version has changed your app performance, e.g., has a new app version improved user retention, or increased revenue per user, or increased average session length, etc.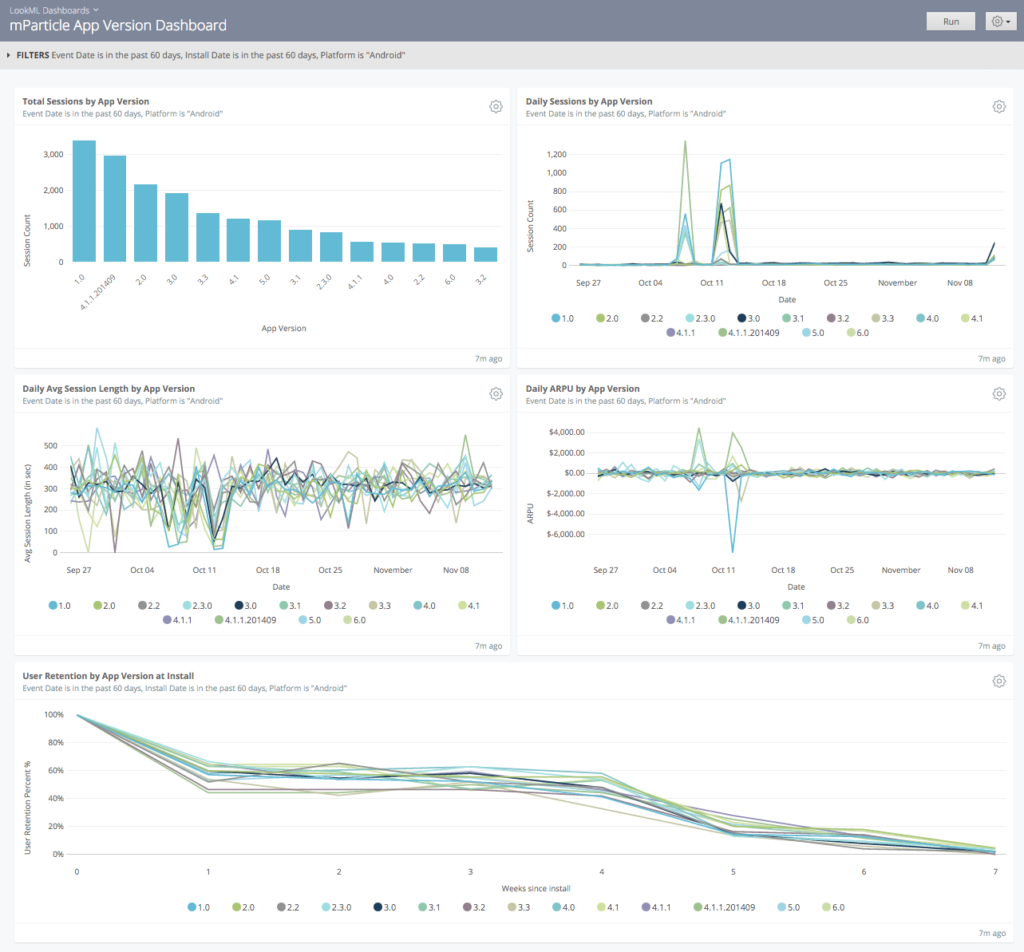 Please refer to Looker's discourse page for more details, or you can access mParticle's Looker Blocks implementation by reaching out to your assigned Looker analyst or request a Looker trial. Also, if you have any questions on data in Redshift or need suggestions on how to query some specific piece of data, we are always here to help!
For more information about mParticle or our latest integrations, contact us here.
Get started today
Try out mParticle and see how to integrate and orchestrate customer data the right way for your business.
Explore demo
Sign up
Contact us
Startups can now receive up to one year of complimentary access to mParticle. Receive access