Simplify and optimize event data collection
Bleacher Report was able to simplify and optimize their event data collection with mParticle's single, seamless SDK; saving their product team hours of engineering work.
Bleacher Report is a news and broadcasting website that focuses on capturing and unleashing the untapped power to deliver visceral, authentic moments at the intersection of sports and culture. Its headquarters are in San Francisco, with offices in New York City and London. Bleacher Report was acquired by Turner Broadcasting System (conglomerate, part of AT&T's WarnerMedia) in August 2012 for $175 million.
Challenge
As the Bleacher Report team invested more in marketing technology with the aim of gaining a better understanding of their customer journey, they soon found that they were using a number of different third-party apps for analytics. Although this breadth of tools provided a granular view of their customers' engagement, it also came at a cost. As each third-party app required its own event collection, every vendor meant hours of engineering time for implementation, not to mention ongoing maintenance costs. 
Solution
Bleacher Report turned to mParticle to simplify and optimize their event collection. Implementing mParticle's SDK as their data foundation, the team was able to ingest events from all of their digital properties, unify those events to customer profiles for a single view of the customer, and send that data downstream to the different analytics services they were using—all available within the single mParticle SDK. 
Using this workflow, the team was able to put events from multiple digital properties onto Amazon S3 and load them into data visualization tools, making it easier to get a holistic view of the business.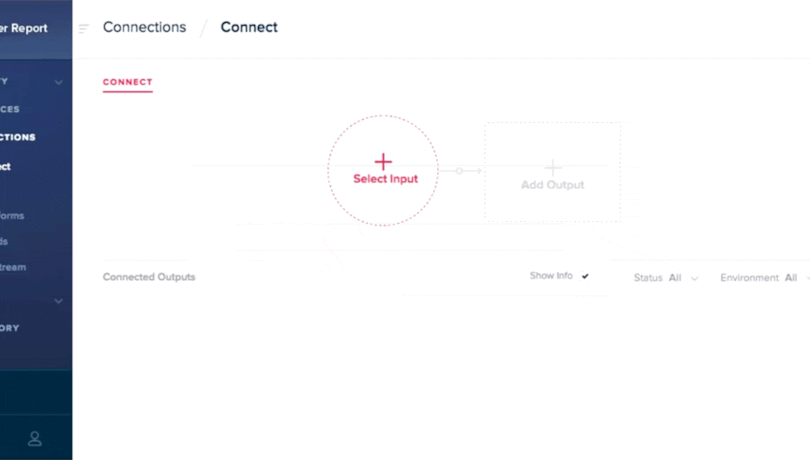 In addition to consolidating event collection and accelerating their tech stack, implementing mParticle also saved the team the time and resources required to maintain third-party apps, and furthermore made it easier to try new ones when desired. 
mParticle is critical to our data pipe at this point. If we took out mParticle, we'd spend a lot of time trying to build something similar and it would end up costing more.
Director of Product Management, Bleacher Report
Watch the full interview
Try out mParticle
See how leading multi-channel consumer brands solve E2E customer data challenges with a real-time customer data platform.
Explore demo
Sign up
Contact us
Startups can now receive up to one year of complimentary access to mParticle. Receive access