Data Governance
Data Subject Request Forwarding (Beta)
Automate data subject requests in adherence to GDPR and CCPA / CPRA requirements. This feature extends our existing DSR capabilities by forwarding erasure requests to 3rd-party tools, like Amplitude, Braze, or your data warehouse.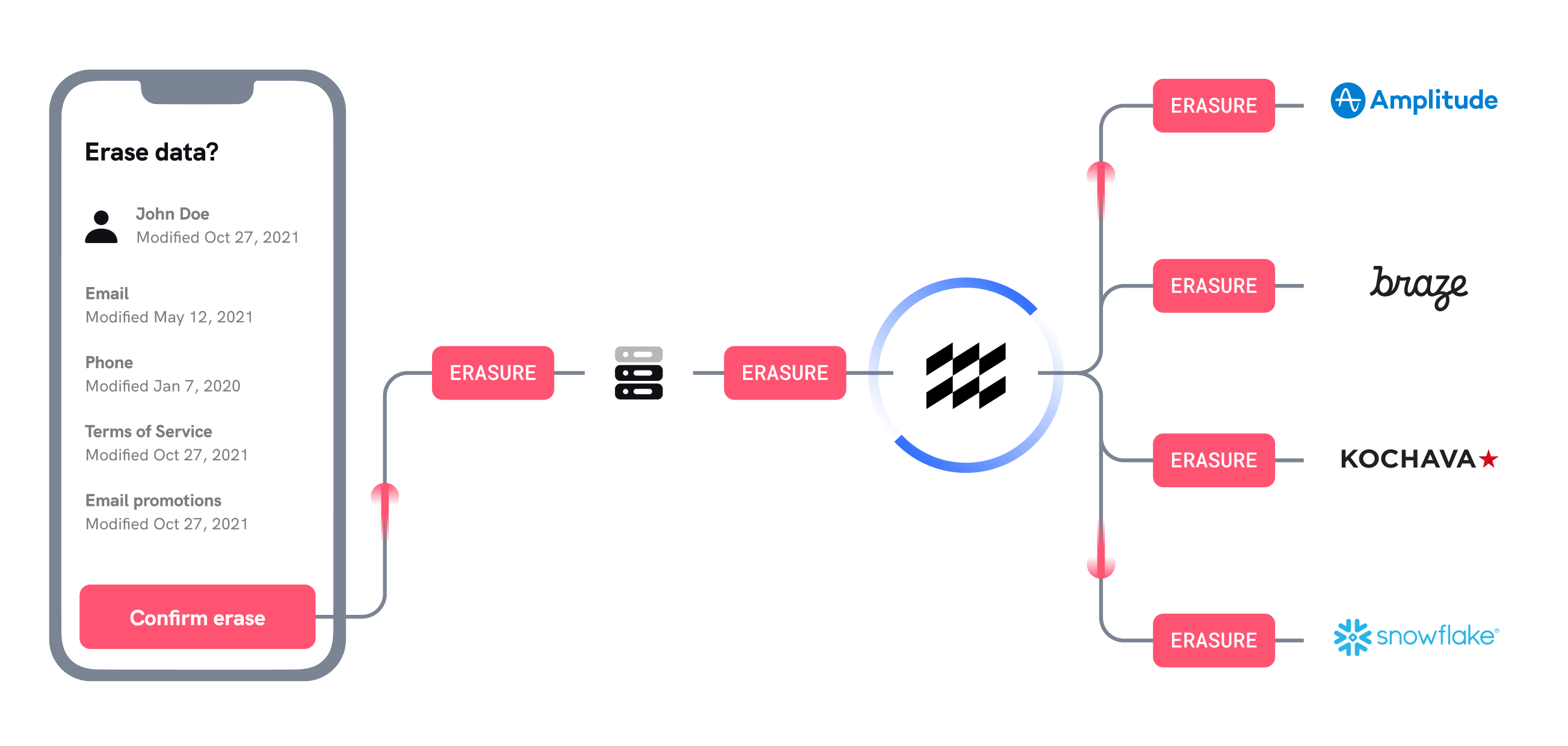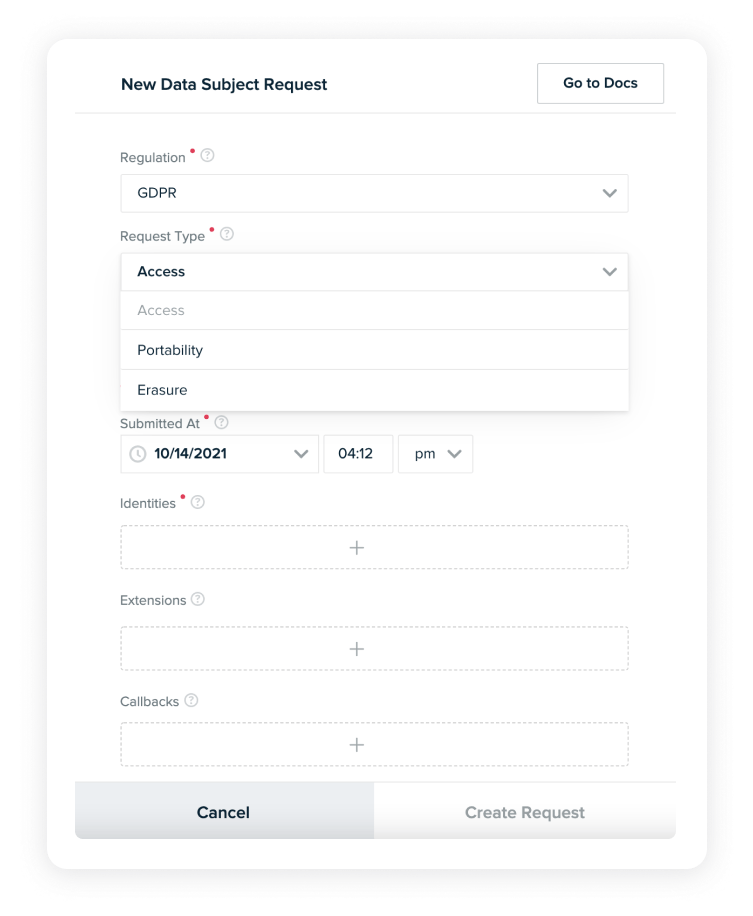 Simplify data subject requests
Initiate access, portability, and erasure requests from our simple-to-use dashboard or programmatically via API.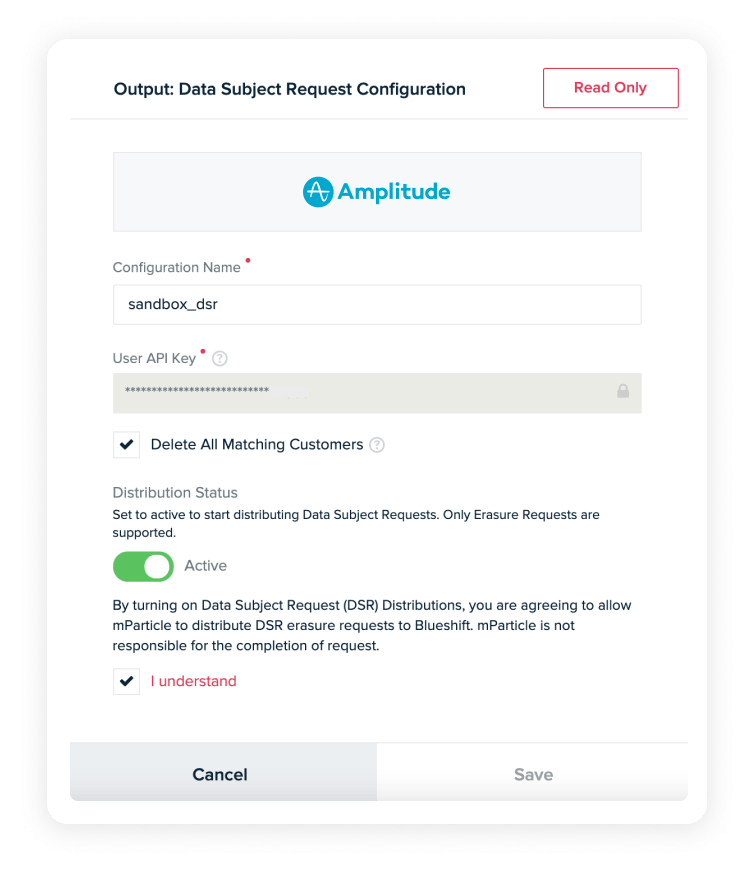 Automatically forward erasure requests
Choose from a list of pre-built integrations including Amplitude, Braze, and Blueshift to forward erasure requests to, saving you time and reducing human error from having to manually initiate erasure requests with each data processor.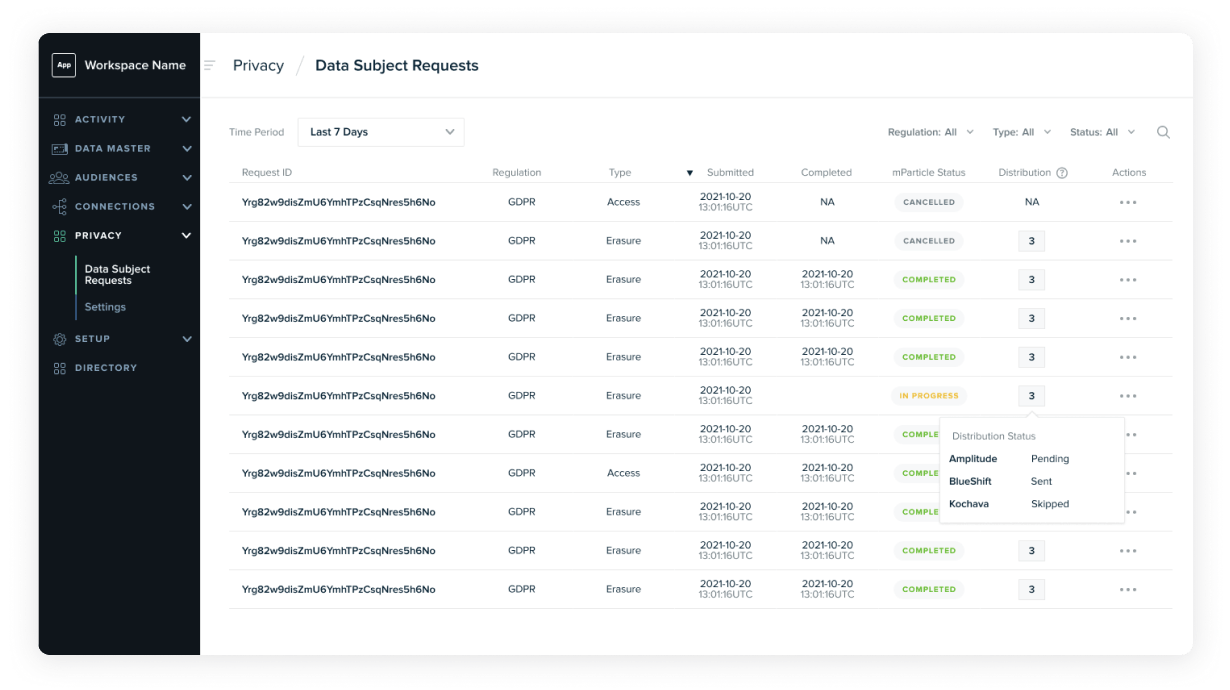 Monitor DSR and erasure forwarding status
Ease your compliance concerns by having visibility into the status of each DSR request, as well as erasure forwarding status, on a per tool basis.
Get started today
Connect with an mParticle expert to discuss how to integrate and orchestrate customer data the right way for your business.
Request a demo
Contact us
Startups can now receive up to one year of complimentary access to mParticle. Learn more