The 2022 Customer Data Platform buying guide
Think your organization might benefit from a Customer Data Platform (CDP), but don't know where to start? In this guide we'll get you up to speed on standard terminology, guide you through the CDP market, and help you prepare for a successful CDP implementation.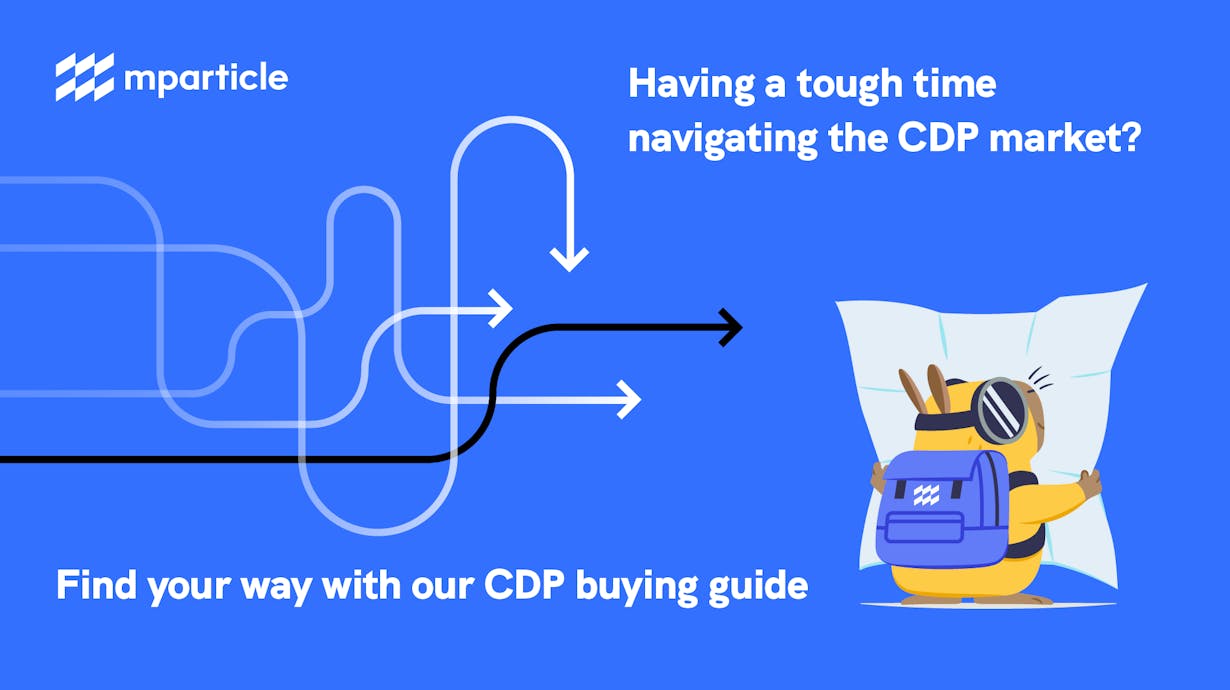 It's a common story: As your business has grown, customer data has gotten siloed in different tools, becoming inconsistent and difficult to activate. You want to access that data cross-functionally throughout your organization, need better data governance, and need to understand what your data means. Today, you're ready to turn data chaos into data order and bravely whisper "I think I need a CDP." We're here to help you figure out what's next.
In this guide, you'll learn: 
What a Customer Data Platform (CDP) is and why it's important for your data strategy 
How to assemble your internal CDP team (and how to build a CDP business case internally) 
Whether you should buy or build your CDP
How to choose the right CDP for your business
Get started today
Try out mParticle and see how to integrate and orchestrate customer data the right way for your business.
Sign up
Contact us
Startups can now receive up to one year of complimentary access to mParticle. Learn more