Security
Your data's security is our priority
From access management to data encryption, mParticle is built with enterprise-class security compliance. 
Manage how your data is accessed
Single Sign On

Centrally manage your access policies with Single Sign-On (SSO).
Multi-factor Authentication

Use Multifactor Authentication (MFA) to further secure your account, beyond your username and password. 
Segregated identity spaces

Control access to your customer data with isolated data sets and granular permission management across organizations and workspaces.
Secure by design
Data-in-transit

Transport Layer Security (TLS) encrypts your data in transit while certificate pinning prevents your data from being intercepted. 
Data-at-rest

Clients' data is logically and physically separated in distinct AWS clusters. Data at-rest is encrypted using 256-bit AES. 
Platform compliance

GDPR, CCPA, ISO 27001, SOC II Type 2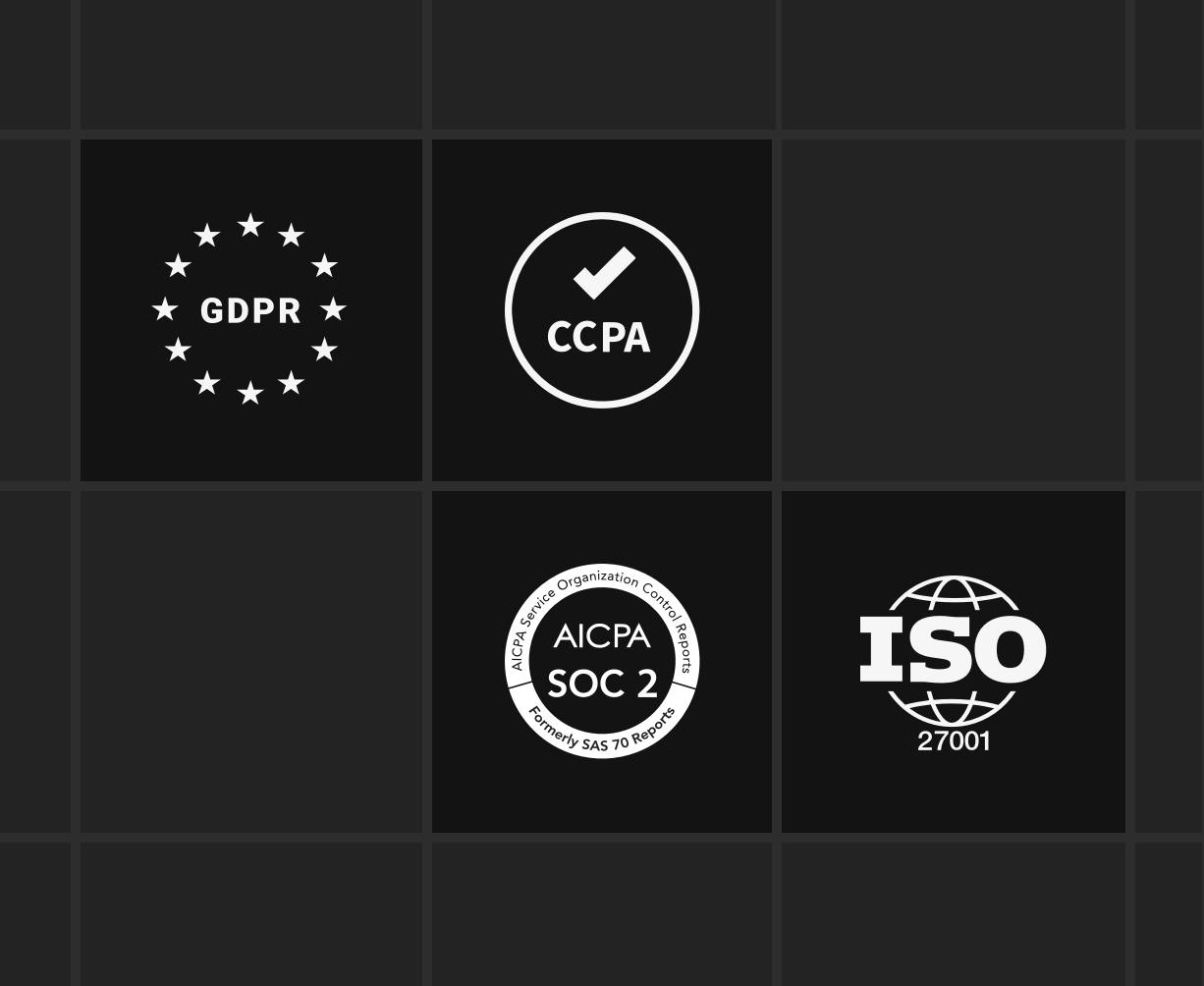 Trust Center
Learn more about our certifications and internal security procedures. 
Get started with mParticle today
Connect with an mParticle expert to discuss how to integrate and orchestrate customer data the right way for your business.
Request a demo
Startups can now receive up to one year of complimentary access to mParticle. Learn more