Developers
Increase quality and security while reducing cost
Simplify your customer data pipeline so you can spend more time building, and less time deploying and maintaining marketing tools.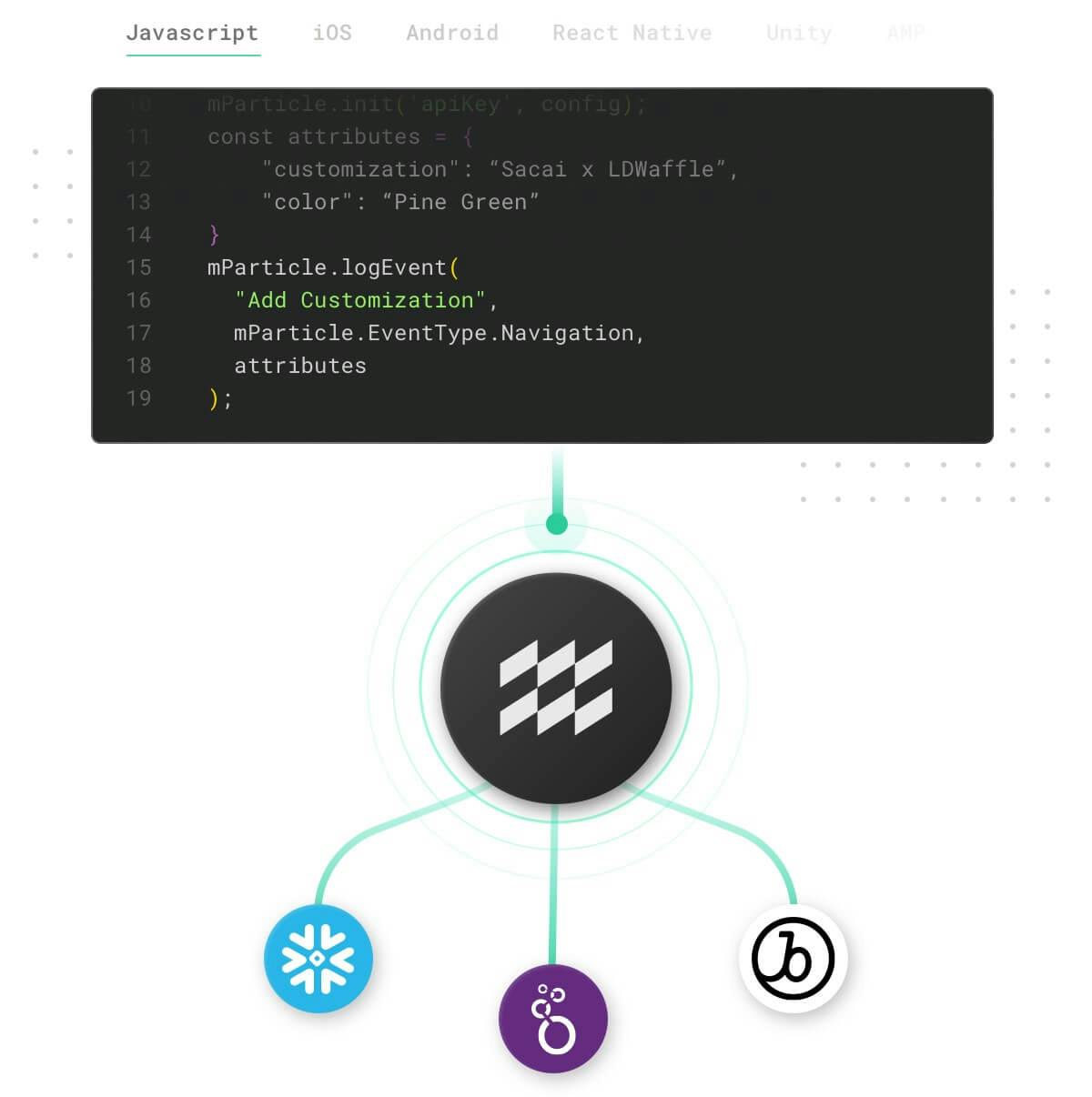 Reduce app bloat and increase stability
Get rid of the third-party code slowing down your app and impacting user experience. Use mParticle's lightweight APIs and SDKs to track user events, attributes, and insights and connect them to 300+ outputs, without implementing and maintaining vendor SDKs. Reduce app binary size and mitigate the risk of vendor SDK crash while increasing scalability.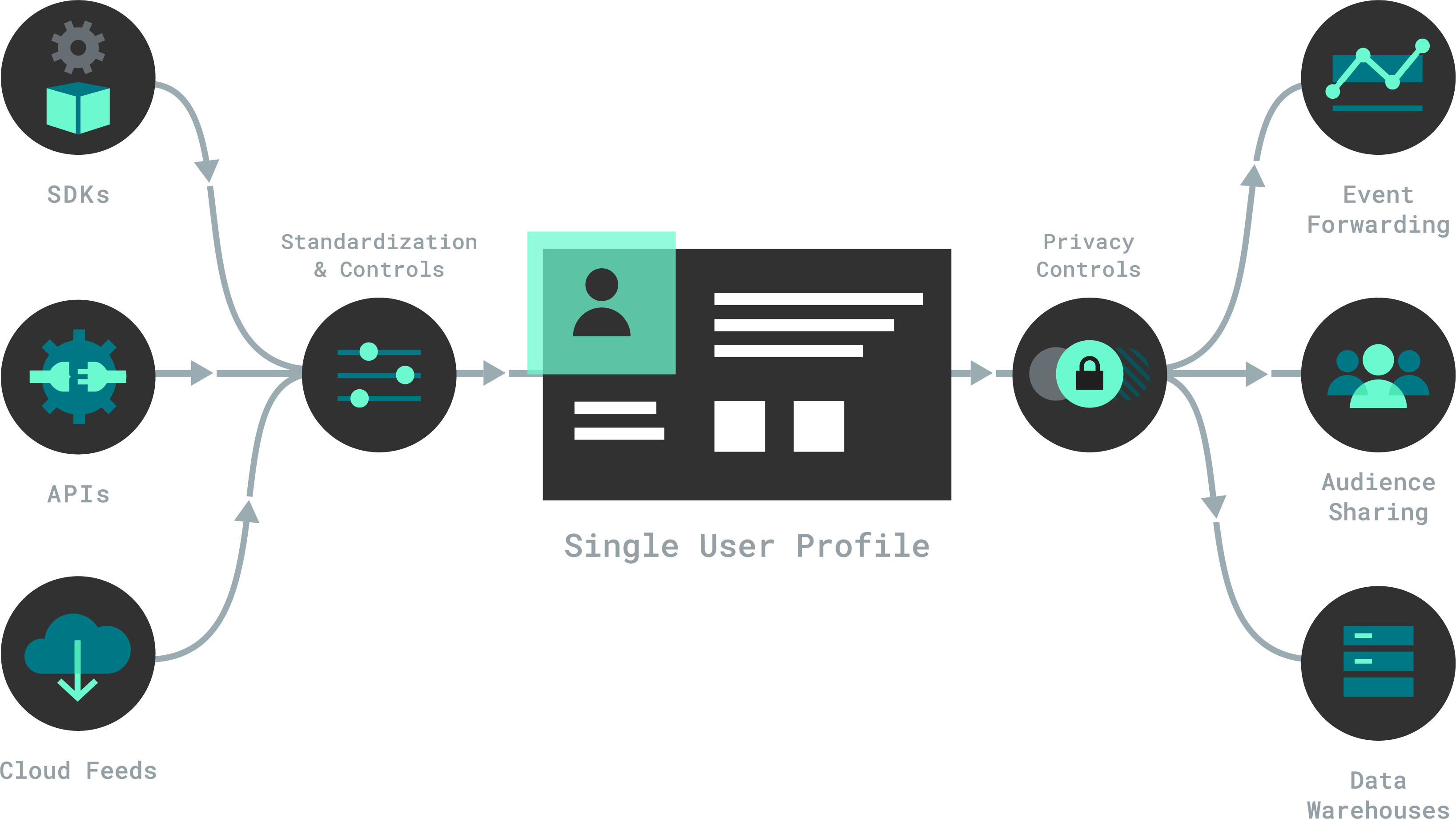 Secure data infrastructure
Collect customer data in real time from all of your platforms and data sources using 12 platform-specific SDKs or by using our Events API. Connect data to your favorite marketing, analytics, and data warehouse tools, and use granular filtering to control the flow of data and solve for privacy regulations or costs.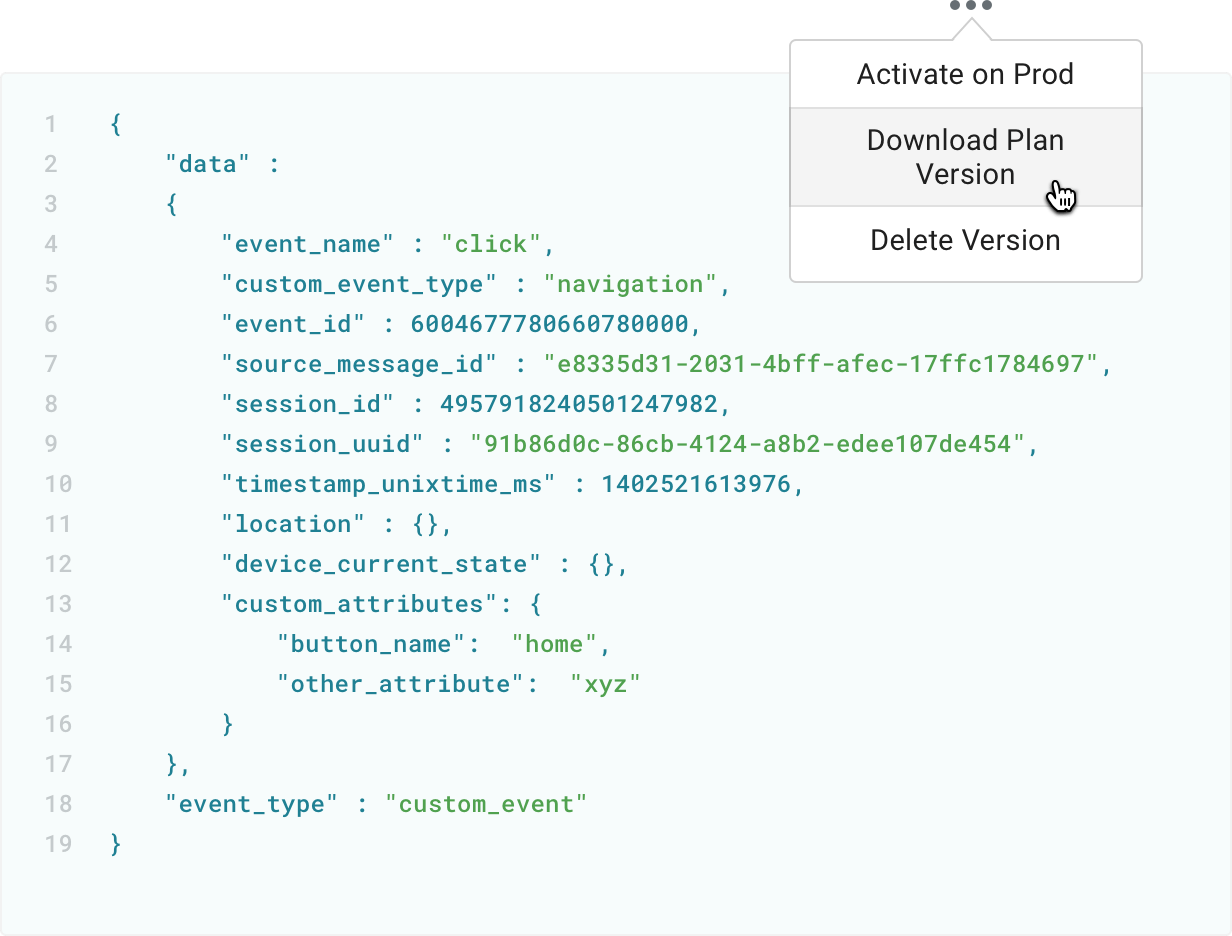 Improve data quality
Bad data leads to wasted time, increased costs, and weaker decision-making across the entire organization. Data Master and Smartype help you programmatically plan, standardize, and validate your customer data so that you can use it to deliver better experiences, faster.
Save development time
Relieve developers of vendor SDK implementation and maintenance cycles by enabling stakeholders across the organization to connect high quality customer data to their favorite tools with enterprise-grade, turnkey integrations.
Explore our Customer Data Platform
Get started with mParticle today
Connect with an mParticle expert to discuss how to integrate and orchestrate customer data the right way for your business.
Request a demo
Startups can now receive up to one year of complimentary access to mParticle. Learn more