Introducing Audience Download
Power your identity-based marketing everywhere with Audience Download.
A core tenet of mParticle is giving business users the greatest degree of flexibility and control over their customer data. In keeping with that philosophy, today we're announcing Audience Download, which allows you to download a snapshot of new and existing audiences as a CSV. Whether you want to upload an audience to a system that doesn't offer robust audience APIs, or validate audience membership, Audience Download makes it easy.
How it works
Build your audience
Go to your Audiences dashboard and create a new audience segment by clicking on the "New Audience" button. In the configuration screen, name your new audience and select your inputs.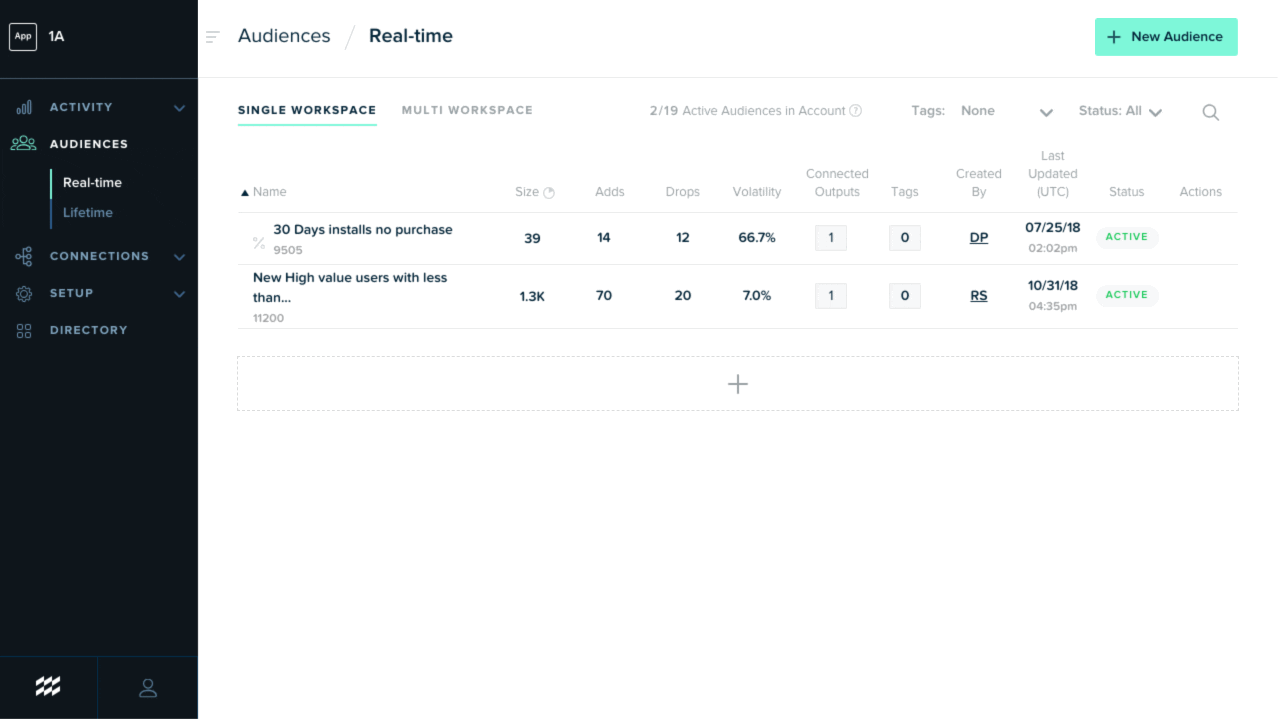 Add your audience criteria, then select "Activate" to populate the segment. At this time, you can optionally select an output for your audience from your list of set up integrations.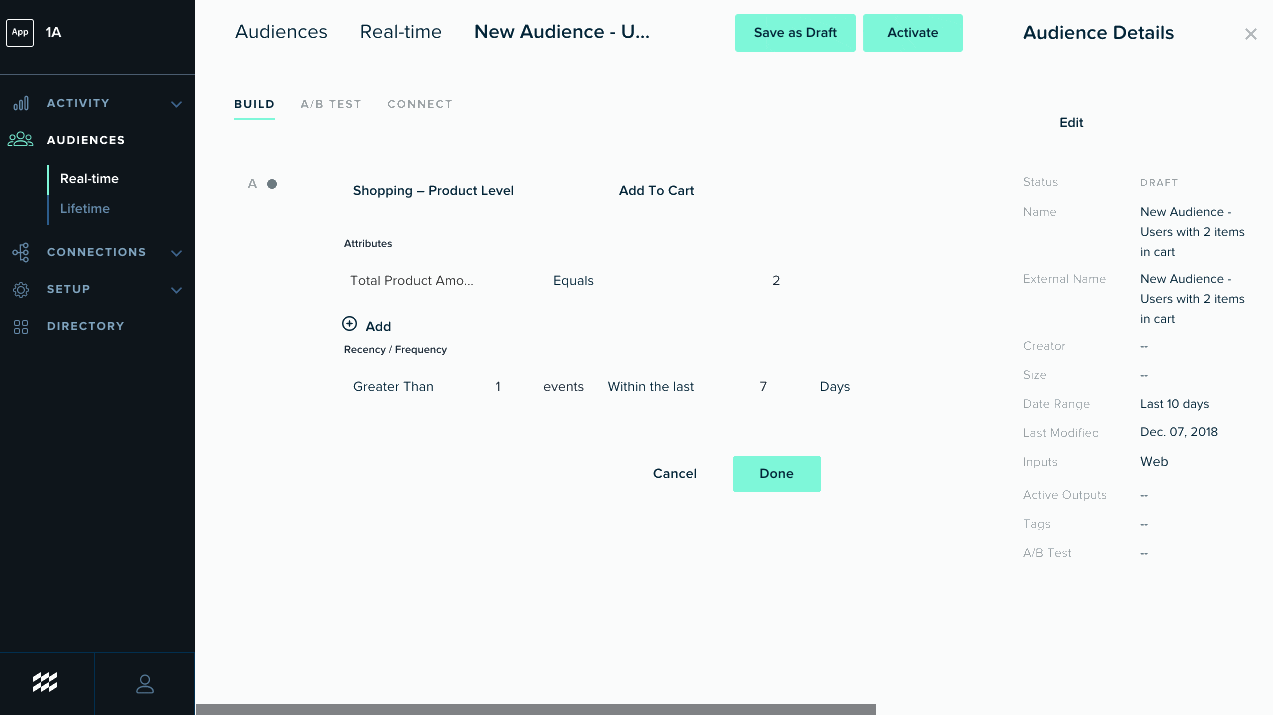 Download your audience
Download your new audience by selecting the "Download" button located in the audience detail panel. You will receive an email containing your audience in a CSV file for use in your preferred platform or service providers.
You can also download an audience from the actions menu in the audiences reporting summary.
Use your audiences
With your audience CSV downloaded, you can now upload it to whichever system you would like by following their documentation.
Access to the Audience Download feature is role-based, ensuring only authorized users can download customer data from the mParticle platform. You can learn more about how Audience Download works by visiting the docs page, or by getting in touch. Interested in staying up to date with mParticle and the greater digital marketing ecosystem? Subscribe to our weekly newsletter here.
Get started today
Try out mParticle and see how to integrate and orchestrate customer data the right way for your business.
Sign up
Contact us
Startups can now receive up to one year of complimentary access to mParticle. Receive access