Data Quality
Put your team's trust back into your data
Bad data leads to wasted time, increased costs, and weaker decision-making across your entire organization. See how mParticle can help.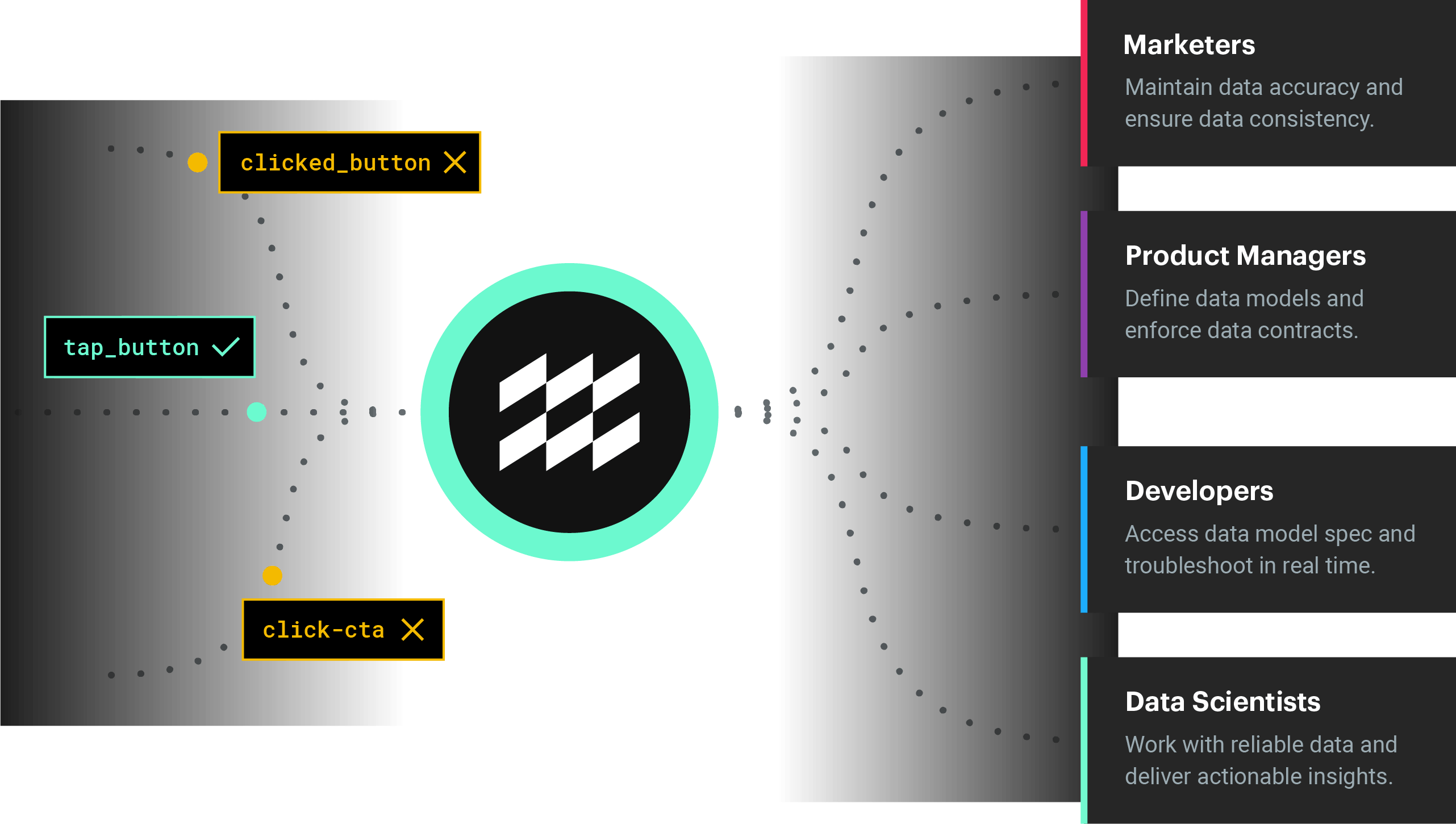 "Developers, analysts, PMs, and marketers at Chewy finally have an easy way to determine which app events are being collected and tagged across our entire technology stack"
Features
Get consistent, accurate customer data with easy-to-use data quality tools
Build a cohesive data strategy to generate high-quality customer data
IDSync

Identity matching and resolution to build a single user profile for all user activities.
Rules and Transformations

Transform data at any stage of your customer data pipeline.
User Aliasing API

Merge anonymous and known customer profiles programmatically while maintaining compliance.
For engineers to ensure proper event collection at run time
Validates development time code against a data plan and highlights errors to ensure adherence
An easy way for developers to interface with the mParticle platform through the command-line instead of the user interface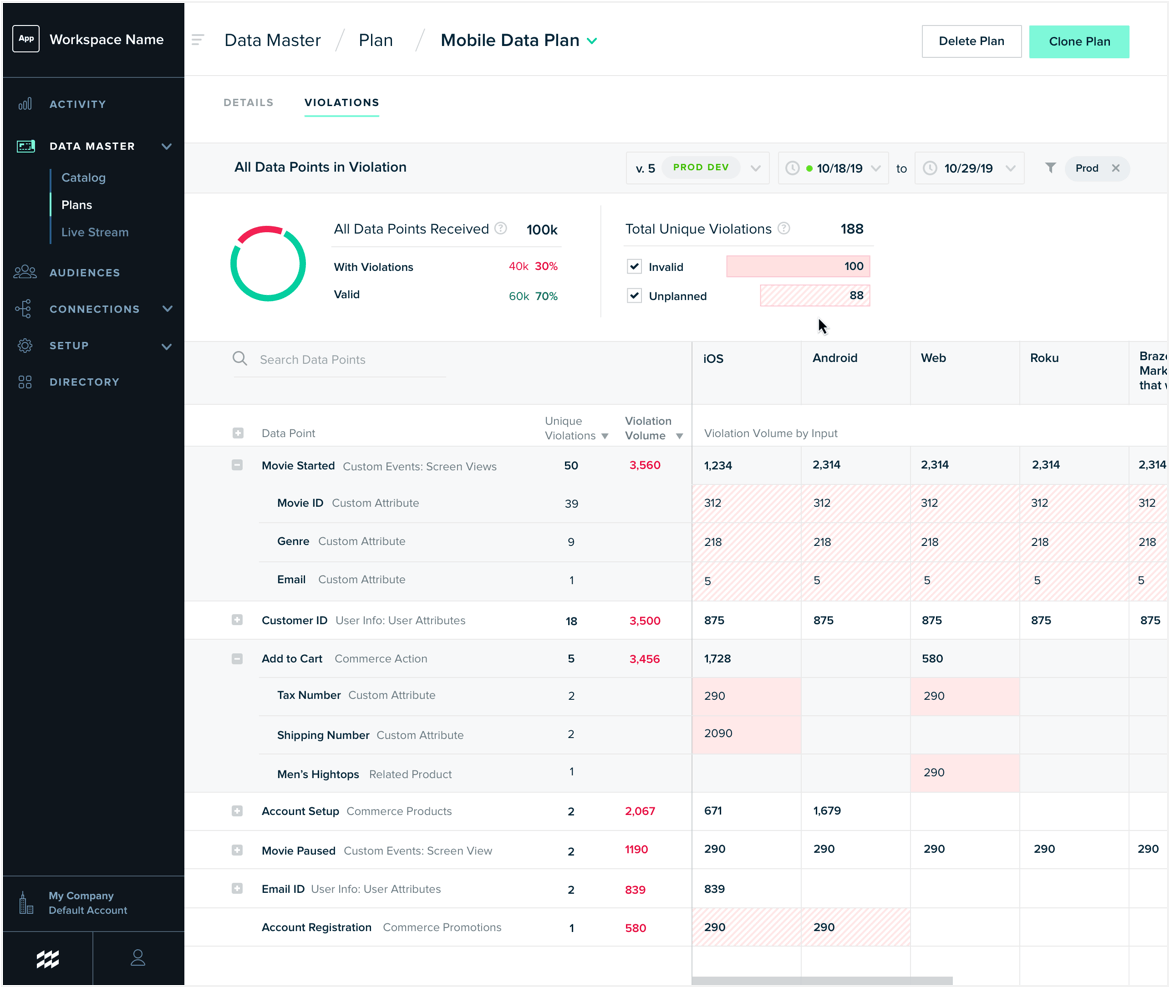 Data Master
New
Stop polluting downstream systems with bad data
What's a data plan?
A framework to standardize and validate customer data before it's shared across systems, applications, and teams.
Share plans
Review your data plans in the UI or download to share with other teams and tools.
Enforce schemas
Define the expected taxonomy and schema of your data points in your data plans.
Adapt your plans as needed
Continuously iterate with your teams to activate new versions of each plan as it evolves.
Explore our Customer Data Platform
Get started with mParticle today
Connect with an mParticle expert to discuss how to integrate and orchestrate customer data the right way for your business.
Request a demo
Startups can now receive up to one year of complimentary access to mParticle. Learn more