Create personalized campaigns with Responsys
Power your Oracle Responsys communications with rich user data, without the hassle of manual file uploads.
Overview
Great marketing starts with tailored messaging that directly speaks to your customers' unique needs and preferences. But personalizing messaging at scale can be incredibly time-consuming, requiring significant time investment from both engineering and marketing to manually create and upload static audiences to engagement channels. Oracle Responsys allows marketing teams to send rich, personalized messages via push, email, and social media, but to power personalized messages, you need high-quality user profiles and event data. Typically, marketers can export profile data from a number of sources to Oracle Responsys, but most require labor-intensive daily or weekly extracts and manual file uploads.
mParticle collects event and user attribute data as customers interact with your brand across any number of touchpoints and builds individual, persistent customer profiles that can be used as a basis for dynamic audiences for creating targeted campaigns, personalizing message content, and triggering messages based on user actions and attributes. Using mParticle and Oracle Responsys, your profile data is automatically updated every three hours, giving you access to an up-to-date, unified view of your customers to power your personalized communications.
Benefits for marketers
This integration allows marketers to increase both their efficiency and ROI. Here are just a few use cases to help get you started:
Build dynamic targeted audiences.
Increase message relevancy through dynamically updated audiences which reflect each individual's most recent interactions with your brand.
Stitch together online and offline profile data.
Create unique message content for each contact using everything known about them to deliver 1:1 personalization at scale. 
No manual file uploads.
Unlike many other data sources that can be used by Responsys, mParticle doesn't require manual data extracts and file uploads. Just connect and forget.
Unlock advanced Oracle Responsys tools.
Sending high-quality event data to Oracle Responsys unlocks advanced features, like RFM scoring.
How it works
mParticle's Customer Data Platform (CDP) allows marketers to build targeted audiences:
Unify data across the entire customer journey by collecting Events and User Attributes from Web, Mobile, OTT, and IoT Devices with our SDKs, APIs, and partner Feeds. 
Easily build a unified view of all user identities, behavior data, and various user attributes. 
Group customers based on your criteria to build audiences for the purpose of impactful user engagement and monetization scenarios.
Send user attributes, event data and audience data to Oracle Responsys with a pre-built integration that takes a few clicks to set up.
Use mParticle's governance tools to send only the data Oracle Responsys needs, and support compliance with GDPR and CCPA.
Set up in mParticle
Select the Oracle Responsys integration in the mParticle Directory. For best results, set up both the Audience integration, which will allow you to forward targeting lists, and the Event integration, which will forward events and user attributes.
Follow the documentation for the Audience and Event integrations to complete the setup. For the Event integration, you have the option of a server-side integration, which will enable email campaigns, or a client-side "kit" you can include in your iOS and Android apps to enable Push campaigns.
Connect your mParticle inputs to the Oracle Responsys output.  
Create an audience within mParticle based on business-specific criteria. Refer to our audience setup documentation. As an example, you can create an audience of users that have installed your app in the past 10 days and have clicked on a promotion, but have not made a purchase.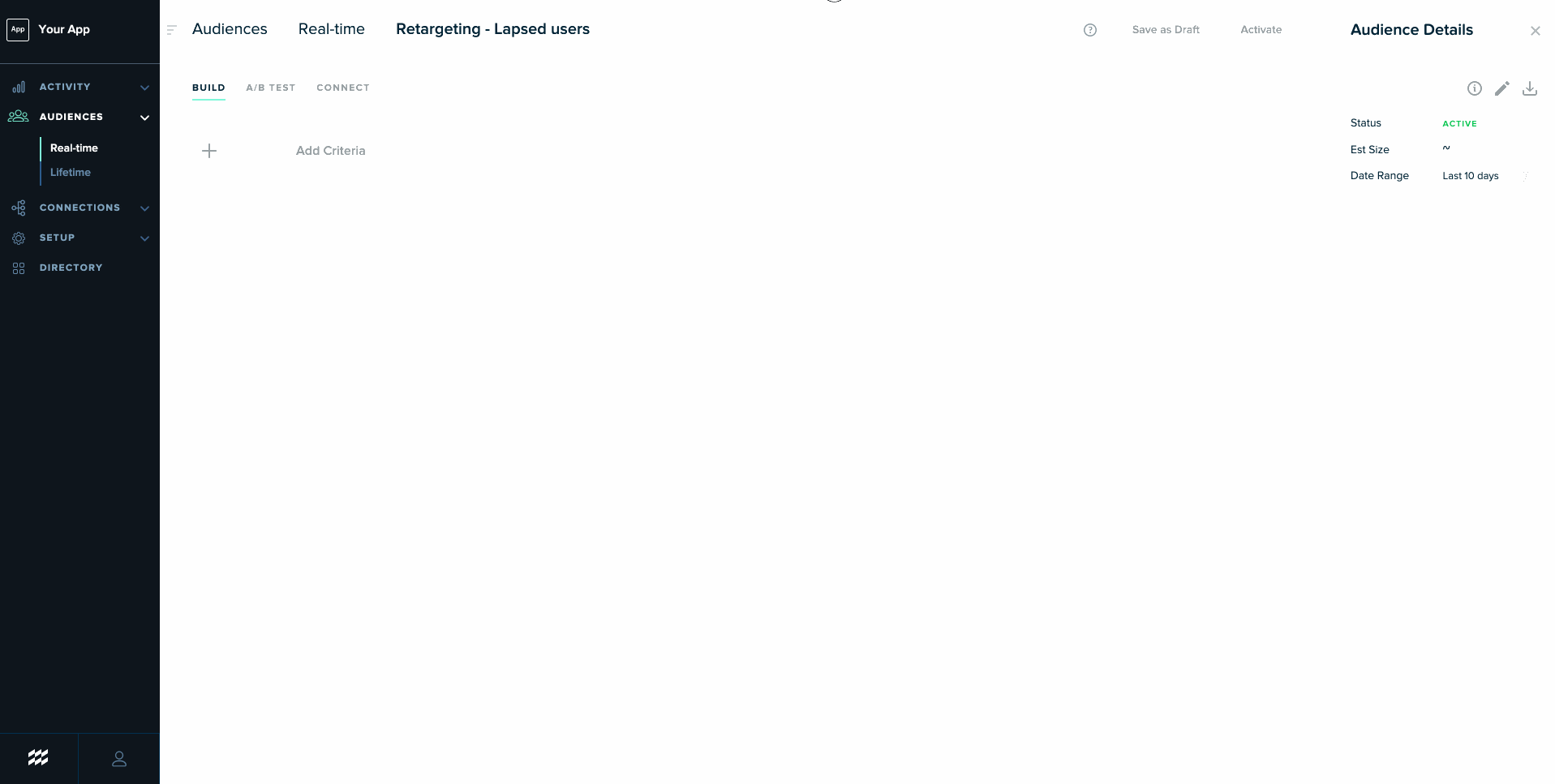 4. Connect to your Oracle Responsys Audience Output to start sending dynamic audience segments for use in campaigns.
Oracle Responsys actions
Once your data is automatically synced to Oracle Responsys, you can use it to power contextualized marketing campaigns across push, email, and social channels without any manual uploading. With this data you can:
Target users who have performed specific actions, like "Abandoned Cart" or "Viewed Product."
Personalize user emails with user attributes like name, address, and activate across a number of different channels using other identifiers.
Drive higher email engagement by using event data to populate action context details including product fields, prices, and discounts.
Use event data to create RFM scores for your customers.
Try it!
The new Oracle Responsys integration is now available for all mParticle customers. If you'd like to learn more about how you can use Oracle Responsys and mParticle to dynamically personalize messaging across all of your engagement channels, get in touch!
Learn more about mParticle's Pathways partner program here.
Get started today
Try out mParticle and see how to integrate and orchestrate customer data the right way for your business.
Explore demo
Sign up
Contact us
Startups can now receive up to one year of complimentary access to mParticle. Receive access